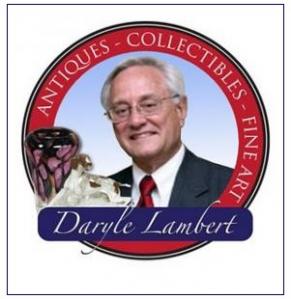 As you know, I'm a Chicago artist. Let me introduce you to Mr. Daryle Lambert who I met at an art fair over a year ago. I was doing an art fair in a shopping mall (not something I recommend, but I'll leave that discussion for another post). Mr. Lambert visited my booth and we must have talked for close to an hour. A day or so later I was surprised and delighted to receive the following post which he put on his blog. I though you might find it interesting.

*****************************************************************************************************************************

I know today I was supposed to share some pearls of wisdom with you but that will have to stew for a day. The reason for changing my mind is because I met an exceptional artist and wanted to share him with you while my memory is fresh, you know how that is.

My love of art is growing everyday and when I think back just a few years I barely knew who Picasso was. But it was during those early days that I began appreciating Western Art as my family returned to a ranch in Wyoming over and over and I visited the art galleries around that area. To my surprise I encountered the work of Leonard Howard Reedy, a Chicago artist, and over the years I have bought and sold many of his paintings, mainly water colors. His best pieces are of Indians, Cowboys and Stage Coaches. However this isn't the Reedy that I would like to discuss with you today. This artist name is J. Loren Reedy and he is also from Chicago.

Let me tell you how Mr. Reedy and I got to know one another. I had just completed having work done on one of our bathrooms and we needed accessories for it so off to the "Bed Bath and Beyond" we went. As we entered the parking lot of the mall, I noticed that there was an art fair going on and this gave me the excuse that I needed to not go shopping which is my least favorite thing to do. Pretending that I really had interest in the show, I asked Vickie if it would be okay for me to browse around. Her answer was "sure" but I could see in her eyes that she was saying to herself "He has done it again", and she would have been right. I really had very little interest in the booths but it was better than shopping.

This is when things began to change because the first booth that I approached stopped me in my tracks. Usually I have very little interest in contemporary art, but when my eyes landed on several paintings by Mr. J. Loren Reedy, I knew that I had to talk with him. That didn't take long because I thought that the gentleman with the badge must be him. My instincts were right and we immediately struck up a conversation like we had know each other for years.

One of his first questions was "What do you think?" Since I have complemented few contemporary artists and usually sidestep this question, I surprised myself by telling Mr. Reedy how much I liked his work. The colors and composition of several of his pieces really caught my eye. Even though there was an impressionist look to his canvasses, there was also a quality of realism.

I wasn't as impressed with his figures as I was with his landscapes and still lifes because the landscapes and still lifes seemed to really flow, while some of his figures seemed to me as if they were painted while he was looking through some else's eyes. That is what makes art so wonderful. Everyone has a different opinion but in my case I try to be truthful to my opinion.

I believe that in the future you will be hearing great things about J. Loren Reedy and if you have the chance to purchase his work now you may be well rewarded in the future. In fact Mr. Reedy's work should be among your artists to watch and he would love to talk to you about selling his paintings.

I would encourage you to go to his website JLorenReedy.com and if you like what you see, give him a ring at 773-404-0584. I can promise you that some of my clients will have their walls adorned with select pieces of this gentleman's art.

*****************************************************************************************************************************

Daryle Lambert is the founder of Daryle Lambert's Antique and Collectibles Club, Inc. He has been around antiques, fine art and collectibles for most of his life. He made his fortune early in the Kentucky oil fields and later owned a very successful brokerage firm in Kentucky. He left the business world when he realized his passion for both antiques and helping people was not being fulfilled in an office.