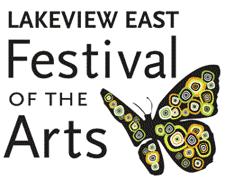 ANNOUNCING. . .

Chicago artist J. Loren Reedy will again be exhibiting his art at the seventh annual Lakeview East Festival of the Arts. The Festival takes place Saturday, Sept. 10 and Sunday, Sept. 11 on Broadway Avenue, just north of Belmont.

Mr. Reedy will feature his new series of original acrylic paintings entitled "The City at Night". Reedy paints in an impressionistic-expressionistic style. His images range from city skylines, to Chicago landmarks, to fascinating street scenes, to scenes along the famous Chicago River. Mr. Reedy, commenting on his art, says "My paintings are for people who love color. I use lots of color and bold brush strokes to capture the many moods of the city on canvas."

Lakeview East is a dynamic and diversified neighborhood community rich in culture, history and the arts. The Lakeview East Chamber of Commerce works hand in hand with their local residents and business owners and is pleased to offer its neighbors and the...